Prestigious award at Mood Brussels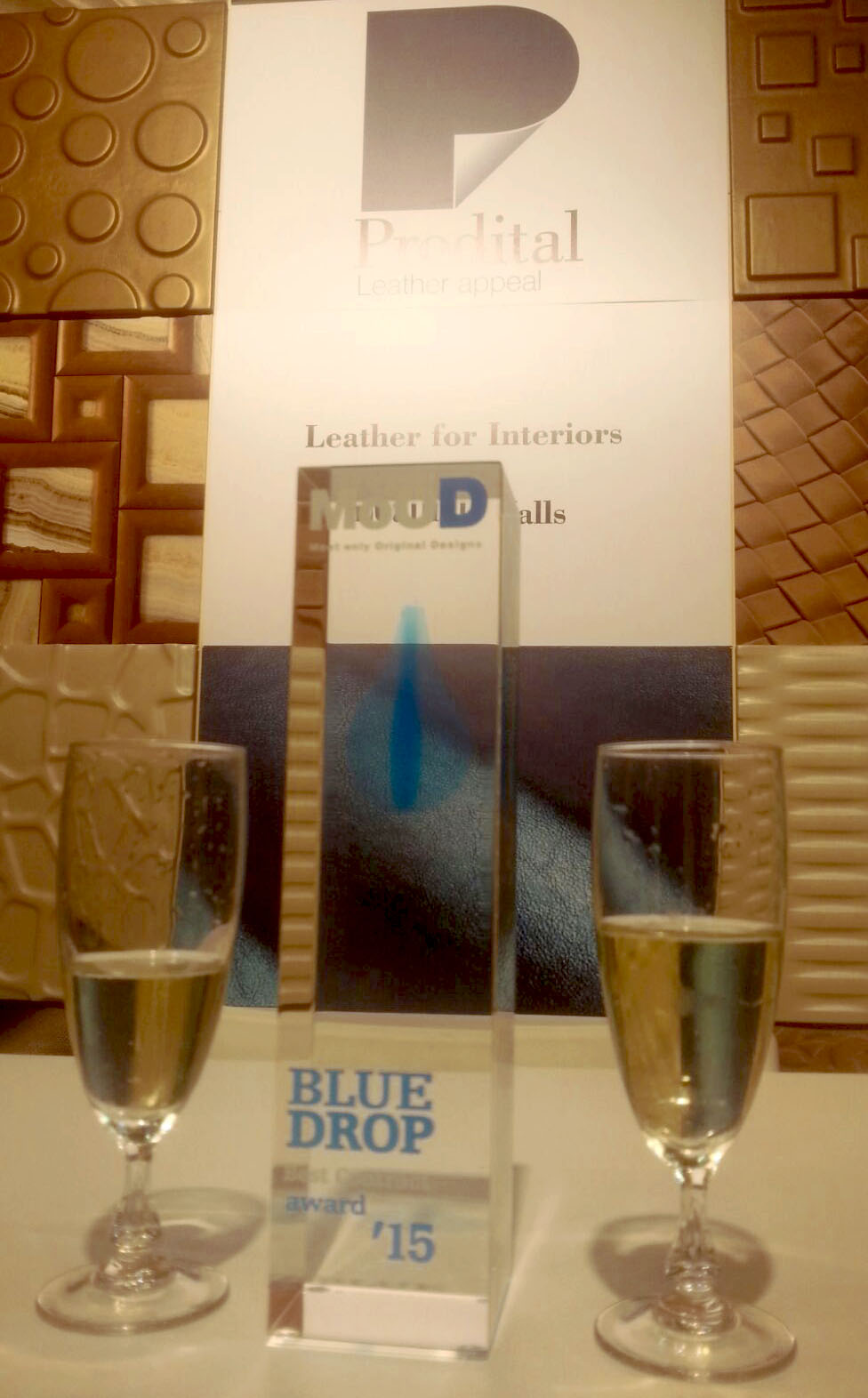 Prodital Leathers was awarded the prestigious Blue Drop for Contract 2015 at MoOD (Meet only Original Designs), the international trade fair held from 8th to 10th September in Brussels.
The winning article, the "Galuchat New Greish", which was chosen by a jury of seven world-famous sector professionals, is an almost perfect copy of Stingray skin, so much so that the organizers, on their official site, declared that they had never seen a product that was so similar to the original.
In addition to the many aesthetic qualities of the new award-winning article presented at MoOD, and which is available in five colours, there are also various practical ones, such as the advantage of being of bovine origin and as such benefiting from a much larger surface to be used for furnishings.
Prodital has been concentrating on the search for methods and technology that make it possible to obtain more front-running results for years. Constantly improving its quality levels to satisfy client requirements is part of the company DNA.
"I am extremely satisfied by this award because it commends our continual research in areas where even the smallest details can make the difference. My joy is shared by all the other members of the team." commented Lanfranco Arena, the Managing Director of Prodital.