PRODITAL NEW SHOWROOM WILL BE OPENING SOON IN TEHRAN - IRAN!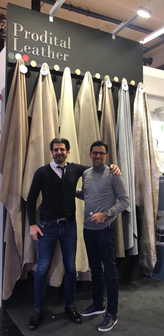 Talaei Gallery is an exclusive soft furnishing company based in Tehran. It was founded in 1964 and since the beginning, it has been following luxurios residential and hotel interior design projects.
In the last months, Mr. Vosoughian, the owner of the company, was feeling the need to make a deal with a high quality leather producer... and who better than Prodital?
We are very proud of our new partnership and stay tuned for the opening date!